Read Our Reviews For Top Rated Car Dealer In Lisbon, IA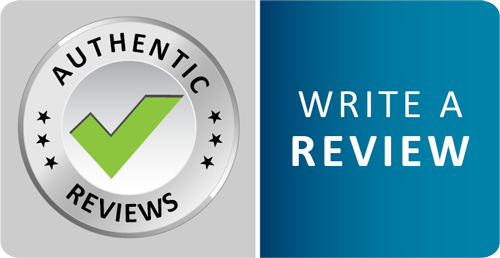 Junction Auto Sales, Reviews, Ratings & Testimonials in Lisbon IA
Testimonials, Ratings & Reviews
Satisfied Customers of Junction Auto Sales, serving the Cedar Rapids IA Iowa City IA and Lisbon IA Areas. We want to hear from You, Our Customers. We hold close to us, how our customers see us and what they say about the services they have received. We want to be able to service you better from the time you walk on the lot, your first Greetings and Reception, Showroom Selections of Vehicles, Appearance, Cleanliness, Salesmanship, Financing Options, Service Bays, to the next time you come in for an oil change and browse the lot while waiting. We know that the experiences you have go home with you and are shared with your closest friends and family. We wish for you to have a pleasant experience, too.
Here are a few Ratings on our Overall Dealership from people just like you that took a little time out to share their views of our professionalism, salesmanship, finance management and finance office, finance products, service management, service writers, service technicians, service skills, and cleanliness, assistance and knowledge of our employees overall. Cashiers and their ability to clearly articulate to your needs and the executive staff and their abilities to make our dealership presentable to the local community. We pride ourselves in hiring warm helpful people; we want to be recognized as a great place to work, with safe working environment that participates in your home town. In all we want you to have a pleasant experience, and to come back with your friends and family for years to come. We would like to be a part of your community. We are sincerely genuinely interested in our Customers and repeat your business and say Thank You.
Customer Testimonials for Junction Auto Sales
RODNEY -
2015 CHRYSLER 200
I shopped for months for a car after mine was totalled in a tornado. Finally I found the ONE car I wanted at JAS. Tyler and his father went the extra mile to see that I got the car. I am not a very tall guy, but this car and THIS PLACE was the best for me. Thank you Junction Auto for going way beyond "the extra mile."
KELLI -
2013 CHEVY EQUINOX
Great customer service and friendly family owned business. Very happy with my purchase and will definitely go back when I look for my next vehicle. Made me feel very good about my purchase.
JACKIE -
2007 GMC YUKON
Excellent customer service. Tyler was very easy to work with, and did amazing communicating back and forth with about my purchase. Everything was handled smoothly and quickly, made my car shopping a good experience and hassle free. Definitely a great place to take your business.
KATIE -
2018 HONDA ODYESSEY
We have worked with Todd and his team a couple of times and our experience is always awesome. (My parents have bought several cars from him over the years as well!) Just this time, I emailed him to see if he could find a very specific car for me, which he did very quickly! We were able to do most of our business via email (he's very responsive!) and we spent less than an hour at the dealership when it was time to sign papers. I love that we know he's giving us a fair price, so there is no haggling or negotiating. I can't recommend these guys enough!
JAMES -
2008 NISSAN TITAN
Wow, never shopped at a Small Mom and Pop shop before, always shopped at Big Car Lots until the Big Store Played me for a fool. I loved how Tyler kept in touch, had the vehicle waiting for us and everything was so smooth and relaxed I loved it. This Car Lot has such a great variety of cars and trucks and the atmosphere was unlike I ever expected FANTASTIC. You have me for like as a returning customer and I HIGHLY RECOMMEND anyone who is looking for a used or almost new car to stop here. This father and son ownership is one of kind, just wish I knew of it a long time ago.
TAMMI -
2017 DODGE GRAND CARAVAN
One of the best auto buying experiences I have ever had. I got exactly what I wanted with no haggling or fuss, and a better deal than other dealerships I looked at. I am extremely pleased.
Jonathan -
2016 Ford F-150
I cant say enough good things about Todd and Tyler at Junction Auto. They went above and beyond to make my vehicle purchase as smooth as possible. I managed to track down a Unicorn of a truck at their dealership and the price was so competitive that I flew up to Iowa and drove the vehicle home. (It was the least expensive 2016 F-150 Platinum with under 11K miles in the entire country!!!). Not easy to do from 1500 miles away in Sunny Southwest Florida. But they made it happen. Todd would not take a deposit to hold the truck, because he didn't want one, and answered ALL of my questions promptly. He even went as far as deliver my truck to the Cedar Rapids Airport with all of my signed documentation so I could drive it home right away. He also called me when I landed at the airport, left $40 for parking, and checked on me when I got back home 2 days later. I can tell you that NO car dealers do this...None!!! They are a standup group of gentleman and I would gladly do business with them again and again. Thanks Guys!!
DOUG, LYNETTE -
1998 OLDS 88
Just wanted to write you a short note to tell you how much Lynette and I are impressed with your dealership. The staff I dealt with were very courteous and helpful. Although we didnt spend a lot on our first purchase, we were treated like we had just bought a brand new vehicle. We intend on spreading the word on your fine dealership and intend on purchasing our next vehicle at Junction Auto!
LINDA -
2014 nissan juke
I bought a Nissan Juke and was extremely happy with the sales and customer service I got-had an issue after the sale and was resolved quickly and the communication with 100% satisfaction. I will recommend them to all-as they are good and honest people to work with.
Butch and Sandra -
2016 chevy equinox
Just got our 12th vehicle at least from Junction Auto and want to say want it's been a pleasure doing business with them. Take all my service work there also is A-1. Very pleasant atmosphere with no pressure. Butch and Sandra
Julia -
2008 Ford F-250
Although this may be an overlooked task,we feel that we that we must bring to your attention the outstanding customer service we receive from Junction Auto Sales. We are,of course, very delighted to have the pleasure of doing business with you for our recent purchace of our Ford F-250. Your staff's professional and courteous attitude,expert knowledge,and patience in handling our specific issues completed to our customer satisfaction. You all have ensured that we have received the best continuous service at the best price.And we are deeply appreciative of your assistance and support.While we know that your reputation is renowned for the customer service you provide,we feel like you have treated us with utmost importance. In the past,we felt that the "dealerships" we have delt with were not sensitive to our needs and concerns to provide us with the best quality cars at the most reasonable prices.But not in this case,You all handled our concerns as if they were your own,and we are completey satisfied. I look forward to doing business with your organization again...
Joanie -
2011 Kia Sportage
I just wanted you to know what a pleasure it was doing business with you and Andy yesterday! Car shopping is probably one of my least favorite things to do because I always end up feeling like I've been lied to and scammed. But I have to say, buying a car from you was completely different. It was the best car buying experience I've ever had. I was treated with respect and honesty and I can't even begin to tell you how much I appreciate that! I drove away with a vehicle that had everything I asked for at a fair and reasonable price. I wish you continued success. I can honestly tell you that you have created a loyal customer. In a world where bloated 'big box' car dealerships seem to be the norm, it's wonderful to know that there is a quality, family-owned car business that still cares about the people they serve and not just their volume and profit. Thank you, again, for your assistance with my new purchase! Have a great day!
Robert,,,Marie -
2010 Ford taurus
Recently my wife and I purchased our 10th vehicle from Junction Auto Sales. I just want you to know that your entire staff were very accommodating in every way and it was an enjoyable buying experience, as usual.! You, and your organization are to be commended, and we look forward to purchase number eleven!
Todd Sawyer -
2011 Ford Taurus
Hey this is Todd,as of now with the new site,you as our valued customer are not able to enter a testimonial from our web page but if you would like to leave one,please email it to me and I will get it on here ASAP. A very large part of our customer base is return customers and referrals. We do value your thoughts and want all of our customers to have a wonderful shopping experience along with great vehicle. Thanks to all of you. email ( junctionauto@iowatelecom.net)